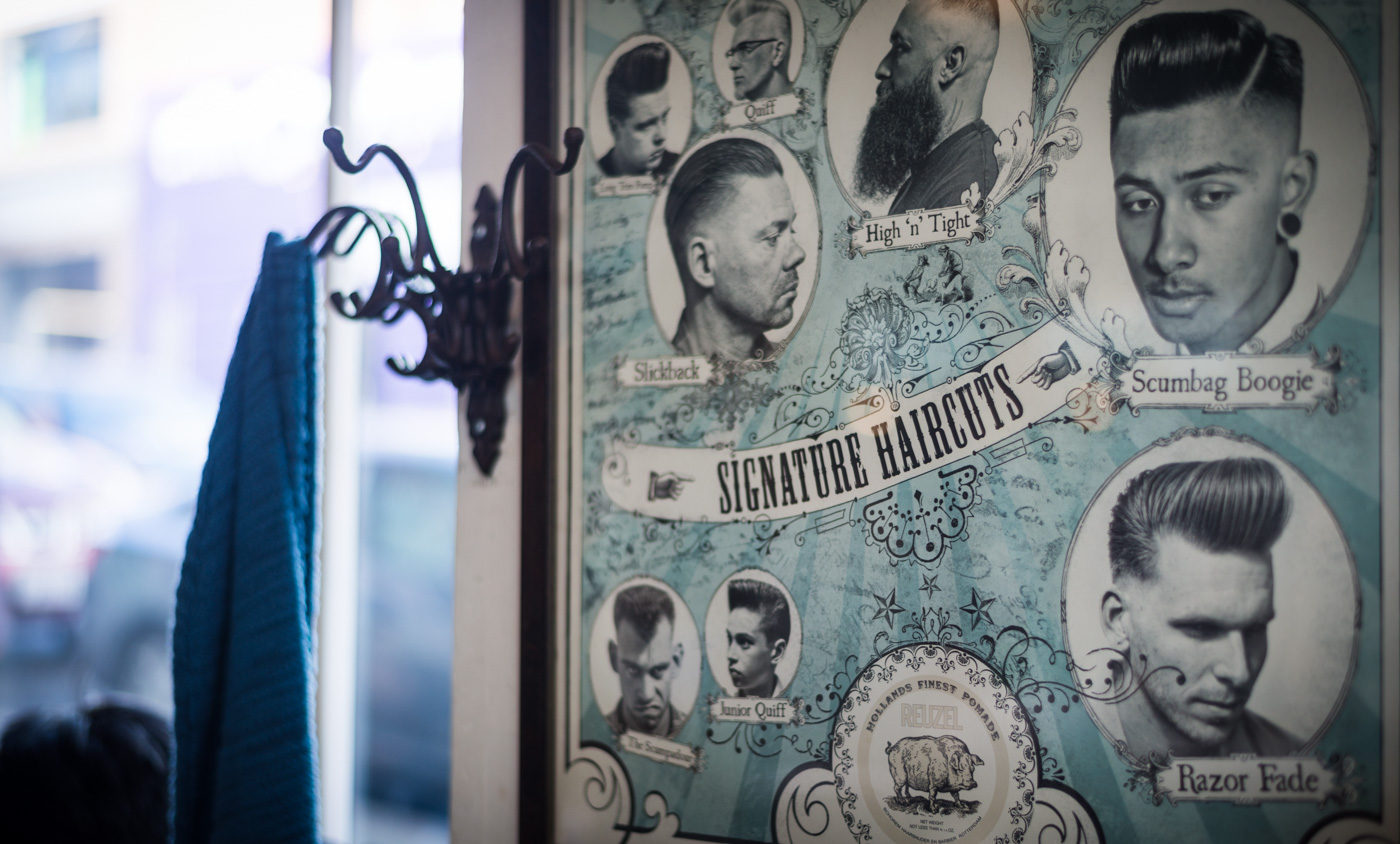 $ 45
Haircut
Our signature hair cut with shampoo and conditioning treatment.
$ 45
Straight Razor Shave
Traditional style straight razor face shave complete with hot towel.
$ 25
Buzz Cut
Detailed single guard clipper short cut; no scissor work.
$ 35
Buzz Cut With Fade
Detailed traditional fade with clippers; no scissor work.
$ 30
Little Man
The kids cut 4-10 years old.
$ 20
Hot Towel Treatment
A relaxing mini facial complete with face wash, toner utilizing a steaming hot towel.
$ 20
Beard Trim
Trim and clean up your mustache and beard.
$ 85
Shave & Haircut Special
The full service experience using our signature hair cut and traditional straight razor shave.
$ 45
Head Shave
Our traditional straight razor shave for your head.
$ 30
Beard Trim w/ Razor Line-Up
Beard trim with a straight razor line-up for that detailed look.
$ 35
Senior Cut
Traditional Haircut performed with clippers and/or scissors on clients 60 years of age and over.
$ 50
Long Haircut
Haircuts performed on hair lengths to or beyond the shoulders.