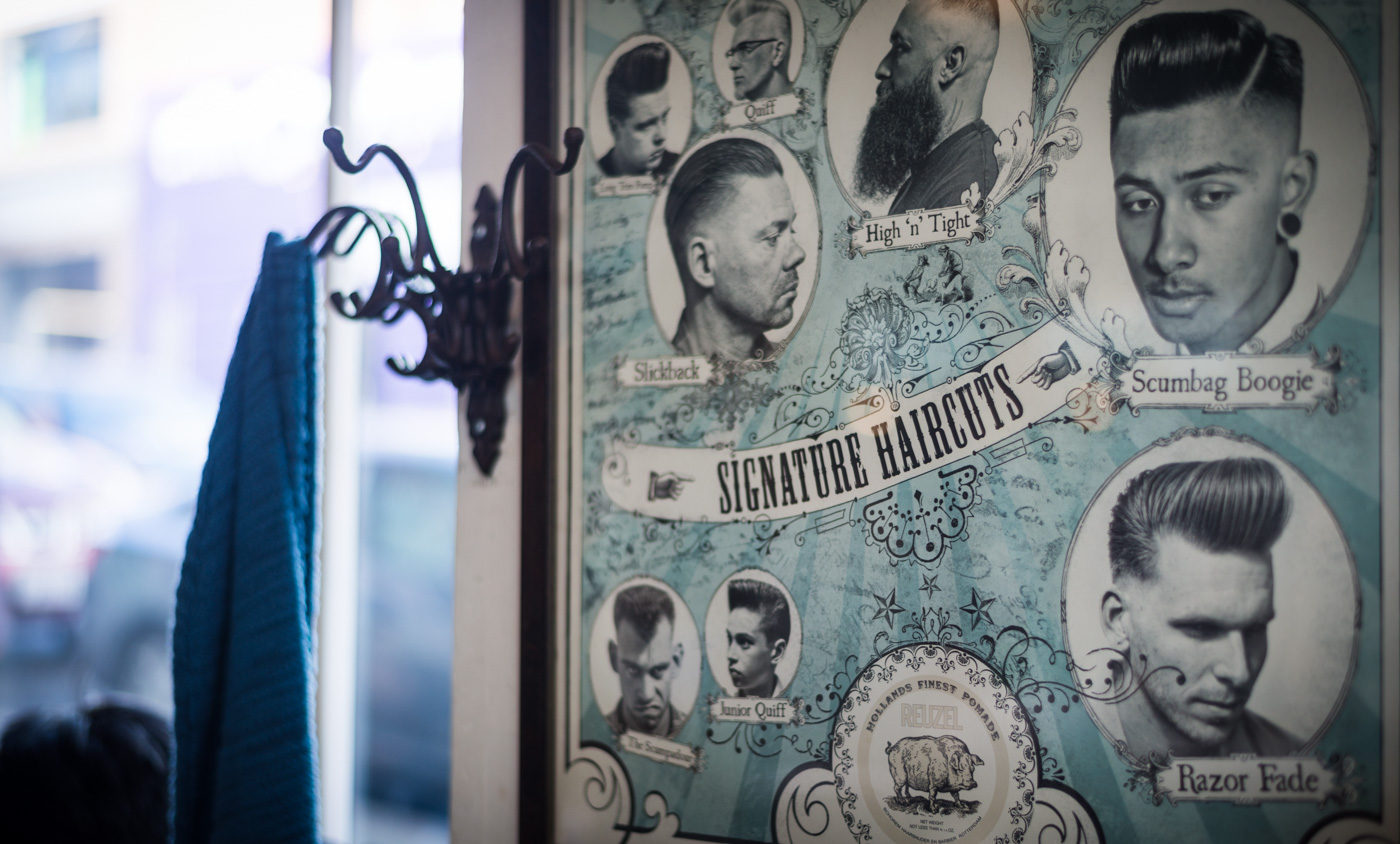 $ 50.00
Haircut
Our signature hair cut with shampoo and conditioning treatment.
$ 50.00
Straight Razor Shave
Traditional style straight razor face shave complete with hot towel.
$ 30.00
Buzz Cut
Detailed single guard clipper short cut; no scissor work.
$ 40.00
Buzz Cut With Fade
Detailed traditional fade with clippers; no scissor work.
$ 35.00
Little Man
The kids cut 4-10 years old.
$ 25.00
Hot Towel Treatment
A relaxing mini facial complete with face wash, toner utilizing a steaming hot towel.
$ 25.00
Beard Trim
Trim and clean up your mustache and beard.
$ 95.00
Shave & Haircut Special
The full service experience using our signature hair cut and traditional straight razor shave.
$ 50.00
Head Shave
Our traditional straight razor shave for your head.
$ 35.00
Beard Trim w/ Razor Line-Up
Beard trim with a straight razor line-up for that detailed look.
$ 40.00
Senior Cut
Traditional Haircut performed with clippers and/or scissors on clients 60 years of age and over.
$ 55.00 & up
Long Haircut
Haircuts performed on hair lengths to or beyond the shoulders.
No Show and Late Policies
No Show Policy
People's Barber's no-show policy will be implemented after a guest's 3rd no-show on record. Guests will be charged full price for scheduled services that are missed without cancellation. Please respect our barbers time as we respect yours. Our barbers are excited to cut your hair and when you no-show, it hurts their feelings.
10-minute Late Policy
People's Barber Late Policy is in place to accommodate all guests and service providers. If you are more than 10-minutes late for a scheduled appointment, we will have to reschedule your appointment. In some cases, the barber may be able to accommodate you with an abridged, no-frills version if your cut is desperately needed and you can't come back later. We will do our best to get you in, but please, be on time!