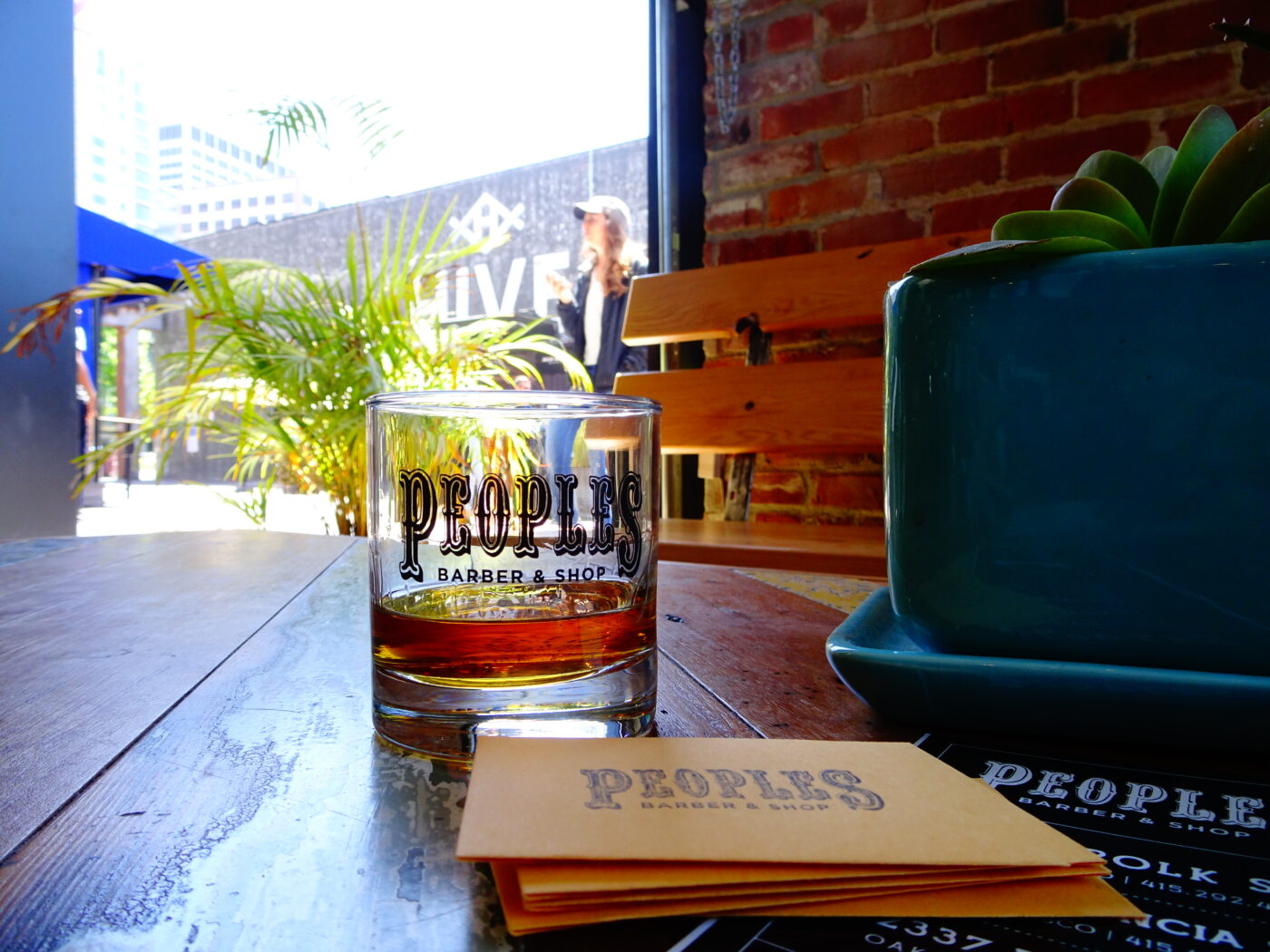 To assist you we have provided answers to our most FAQ. If you do require any additional information, please feel free to give us a call at one of our locations. We are always happy to hear from you, whether you're an existing or just a potential customer.
People's Barber Looks Fantastic! Do I Need an Appointment?

Thank you! That's nice of you to say.

We will be happy to see you with or without an appointment. However, we recommend you make one just to be safe. You can call us or book one online. View our locations for more details.

I'd Like to Get My Hair Cut Right Away and My Chauffeur Is Off Duty! Do You Provide Parking?

Polk St – San Francisco

There's not a parking lot, if that's what you mean. If you want a parking lot, you should get your hair cut in Pleasanton or Stockton. Or Oklahoma City. If you want a city haircut, you gotta park in the city, like city folk. Leave your chauffeur at home and park in one of the many available meter spots nearby OR use the paid parking garage across the street on Bush at Polk. There's also plenty of bicycle parking; even a few inside our shop. First come, first serve…No fighting…Behave.

Valencia St – San Francisco:

Metered street parking only.  However, we're located in a pedestrian and bike friendly area.  

Broadway – Oakland

We have a paid parking lot available adjacent to our shop as well as street parking.  We offer plenty of bike parking with bike racks on site.

Can I Pay With a Credit/Debit Card?


I don't know. Can you?

You MAY pay with a credit card. We take Visa, MasterCard. And debit cards. And cash. And jewels.

What Are Your Hours?

We're open when you need us. Most of you don't even wake up 'til, what? 11 or something? When you finally make it out of bed, get your teeth brushed and some clean undies on, we'll be waiting for you. We might even have some fresh donuts, if you play your cards right. See each location for specific hours.

Do You Sell Products?

Yes.

UMMM…CAN YOU ELABORATE?

Sure. We offer all kinds of good stuff for your 'do: pomades, shampoos, conditioners, shaving creams and utensils, perhaps even some glittery mohawk juice? Whatever it is you want to stick on your head, we've got it for you.

My Son's Looking a Bit Scruffy as Well. Any Suggestions?

Bring him in! We offer a "little man" haircut at a discount for kids 4 – 10 years old.

Anything Else I Need to Know About My Haircut?

Absolutely. When you come to People's Barber for your haircut, we're gonna razzle dazzle you with lots of bonus stuff, like how about a complimentary beverage of your choice? How about free wi-fi? How about an excellent assortment of quality magazines? And that's just while you're waiting!

Once you're seated, you'll have a consultation about your hair, a shampoo and conditioning treatment, a hot towel, a haircut and an excellent style. By the time we're done with you, you won't want to leave!

I've Never Had a Straight Razor Shave Before. I'm a Bit Frightened. Should I Be?

Are you kidding? Have you seen one of those razors? Holy…wow. Terrifying.

After you go through the trust exercises, though, you'll feel ready to put your life into our hands. And once you've had your first straight razor shave, you may never go back. That's how good it is.

Performed by one of our master barbers, straight razor shaves are the most luxurious treatments your face can experience. Warm lather, hot towels, soothing lotions and relaxing ointments are just part of the 30-40 minute process that will ensure you walk out with a face as smooth as a baby's ass.

Wow! This Sounds Amazing! How Can I Share the People's Barber Love With My Friends and Family?

We can sell you a gift certificate for any service or any amount. Come on by the store and we'll take care of you. 'Cuz that's just what we do here, at People's Barber. That's just how we roll.