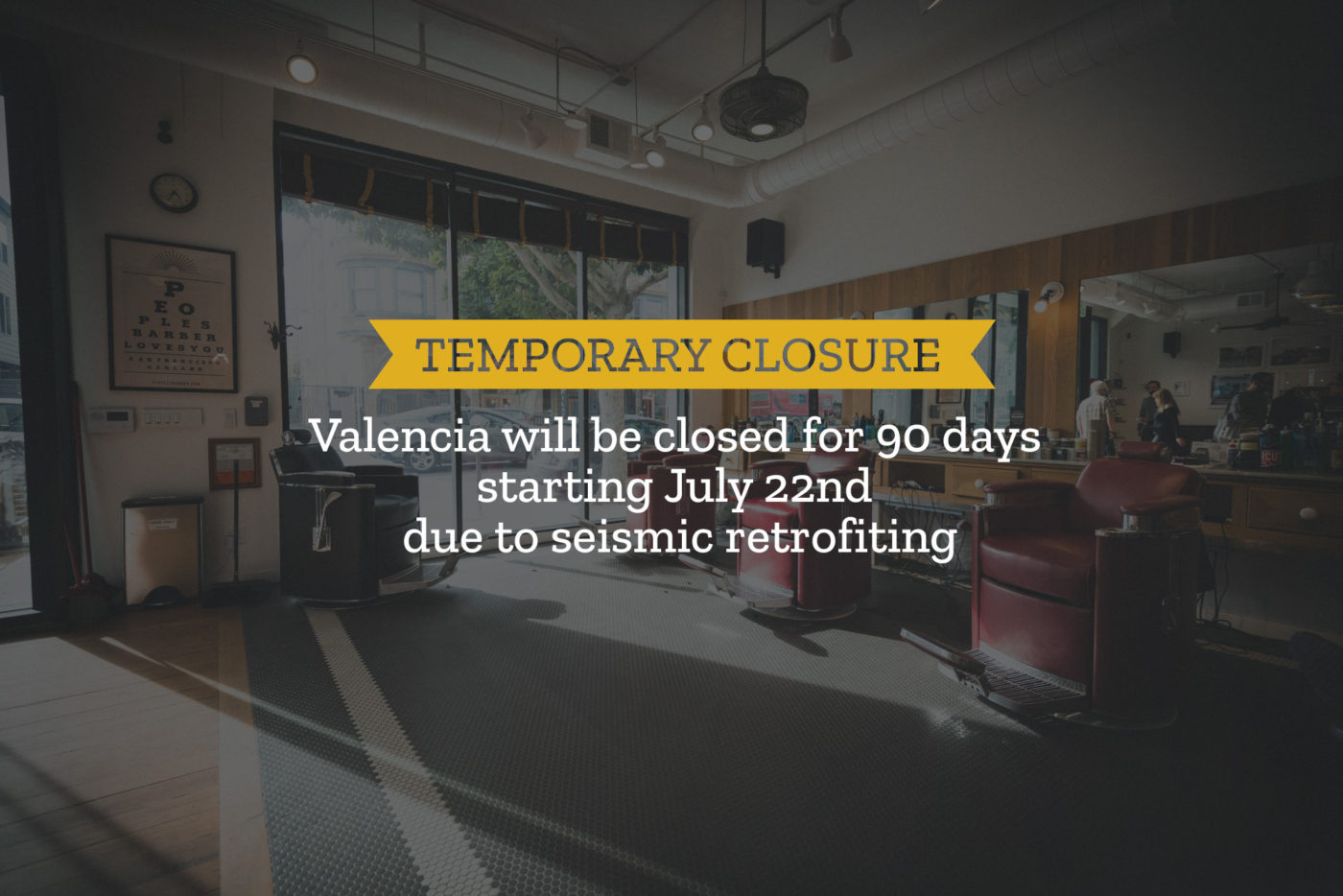 Countdown to Grand Reopening
-27

Days

-21

Hours

-58

Min

-48

Sec


Our Valencia Street shop is in a building that must undergo seismic retrofitting.
WHAT'S THAT MEAN?
In order to keep all our valuable guests and employees safe in the event of an earthquake, we must strengthen our building.
THE GOOD NEWS
We will only be closed around 90 days and your favorite Valencia barbers will be working at our other locations throughout the bay. When we come back, we will be better, safer and stronger than ever!
Our last day of operations at Valencia will be July 22nd. We look forward to seeing you at our other locations and back here at Valencia when we return.
Our last day of operation will be July 22nd.
You can still book with
your favorite barbers at: